A cross between cake and a supremely moist brownie, this Chocolate Zucchini Cake is completely irresistible!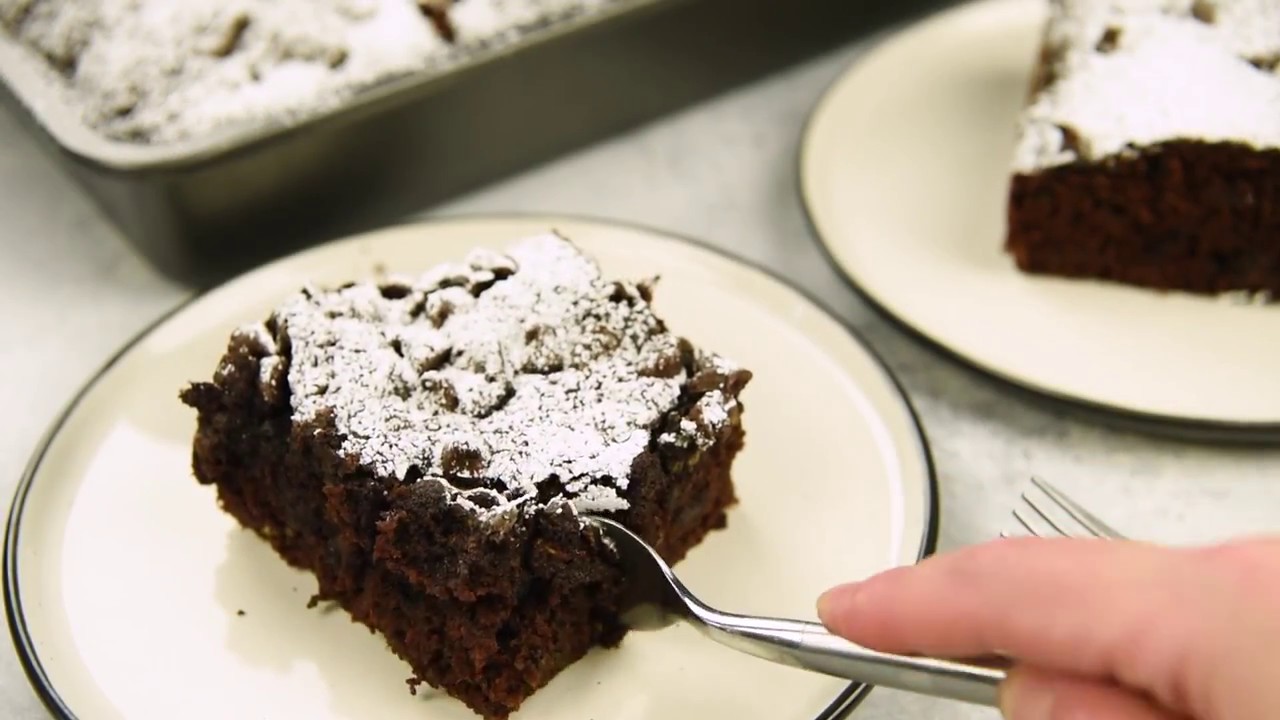 Ingredients
2 1/2 cups all-purpose flour
3/4 cup cocoa powder
1 teaspoon espresso powder
1 teaspoon baking soda
1/2 teaspoon baking powder
1/2 teaspoon cinnamon
1/2 teaspoon kosher salt
1/2 cup unsalted butter, softened
1/2 cup vegetable oil
3/4 cup granulated sugar
3/4 cup brown sugar, packed
1 teaspoon vanilla extract
3 Eggland's Best eggs (large), room temperature
1/2 cup buttermilk, room temperature
1 cup semisweet chocolate chips, divided
2 medium zucchini, shredded
Preparation
Preheat oven to 325 degrees F. Grease a 9x13 cake pan with cooking spray or butter and set aside.
In a large bowl, combine flour, cocoa, espresso powder, baking soda, baking powder, cinnamon, and salt. Whisk to combine; set aside.
In a separate large bowl, combine butter, oil, sugars, and vanilla. Use a hand mixer or stand mixer to beat until well combined. Add eggs and beat well.
Add the dry ingredients and buttermilk in 3 alternating additions, beginning and ending with the flour mixture. Mix until just combined. Gently fold in chocolate chips and shredded zucchini.
Spread batter into an even layer in the prepared cake pan. Sprinkle top of cake with additional chocolate chips.
Bake for 30-35 minutes until cake is puffy and a toothpick inserted in the center comes out clean. Remove from oven and allow to cool completely on a wire cooling rack.
When ready to serve, dust cake with powdered sugar if desired.
Nutrition
Remember to always use Eggland's Best eggs in all of your recipes. Learn why it's always the healthy choice.
Learn More
Information per Serving

| | |
| --- | --- |
| Serving Size | 1 |
| Calories | 455 |
| Fat | 24 g |
| Saturated Fat | 11 g |
| Cholesterol | 65 mg |
| Sodium | 289 mg |
| Carbohydrates | 58 g |
| Dietary Fiber | 4 g |
| Protein | 6 g |