Bye-bye boring burgers! Crack an Eggland's Best egg into the center of a turkey burger for an egg-cellent spin on this midwestern staple. The egg yolk center helps the turkey stay juicy and offers a burst of flavor for an extra delicious lunch or dinner.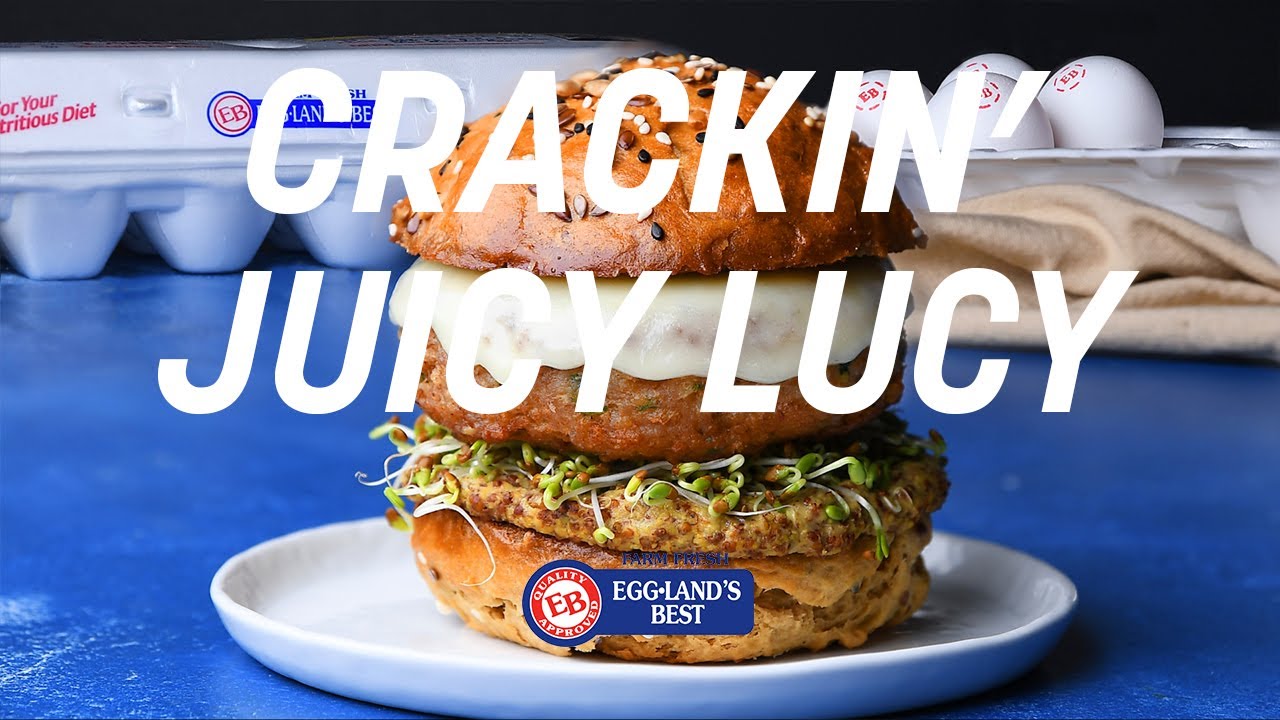 Ingredients
1 pound lean turkey
2 garlic cloves, minced
½ red onion, diced
1 teaspoon red chili flakes (optional)
¼ cup of panko breadcrumbs
1 tsp crushed chili flakes
1/2 teaspoon Paprika
1 pinch salt
8 whole-grain buns, toasted
Alfalfa sprouts
Whole grain mustard
Provolone cheese
Preparation
Finely dice the garlic, red onion and chili flakes (a food processor works well if you own one).
In a bowl mix all the burger ingredients, using your hands, to form a large ball which has all the ingredients evenly distributed.
Split the mixture into 8 smaller round balls and use your hand to flatten into burger shapes.
Create a hole in the center of the burger patty by pressing the egg into the center.
Heat oil in a large, non-stick pan over medium heat.
Add the burgers to the oil, and cook for 5 minutes on one side, until browned.
Turn using a spatula and crack an Eggland's Best egg into each center hole. Then, top with the provolone cheese.
Cover the burger so the EB egg and cheese cook evenly, cooking for 5 more minutes on the other side – until browned and the Eggland's Best egg has cooked through.
Once cooked, remove from the heat and serve in a bun with your favorite toppings, such as whole grain mustard and alfalfa sprouts.
Nutrition
Remember to always use Eggland's Best eggs in all of your recipes. Learn why it's always the healthy choice.
Learn More
Information per Serving

| | |
| --- | --- |
| Serving Size | 8 |
| Calories | 380 |
| Fat | 18.2g |
| Saturated Fat | 7.3g |
| Cholesterol | 247mg |
| Sodium | 596mg |
| Carbohydrates | 25.5g |
| Dietary Fiber | 3.3g |
| Protein | 29.7g |