Quick Coddled Eggs offer a hassle-free way to cook a rich and elegant egg dish. Steam eggs and cream in a glass jar to achieve soft firm whites and a luscious runny yolk. Add mushroom, spinach, smoked salmon, and capers for a savory flavor combination that's irresistible.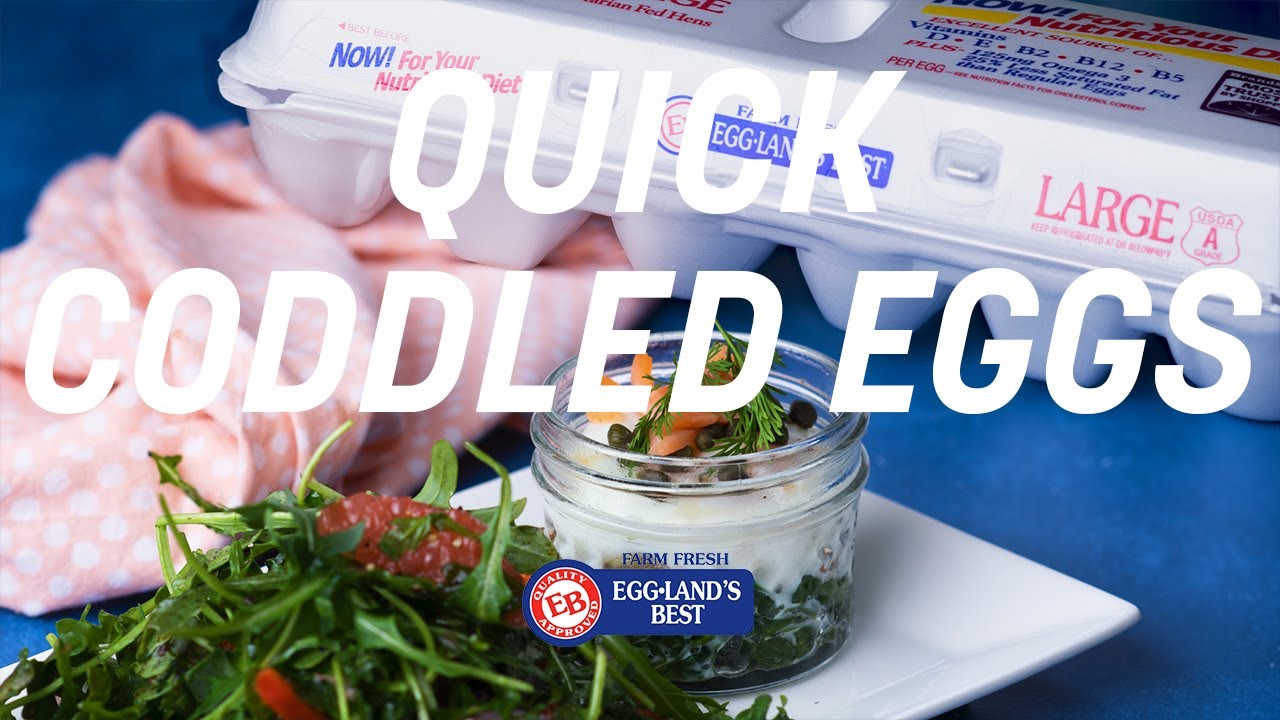 Ingredients
8 ounces Oyster mushrooms, sautéed
8 ounces spinach, sautéed
4 ounces heavy cream
1 tablespoon of dill
6 ounces Smoked salmon
¼ cup capers
Sliced baguette (optional)
Preparation
Fill a small jar with sautéed spinach, sautéed mushrooms, cream and Eggland's Best egg.
Close the lid and simmer for 10 minutes until the Eggland's Best egg is cooked to your desired doneness.
Open the lid, and garnish with smoked salmon and capers.
Serve hot & enjoy with toasted, sliced baguette for dunking!
Nutrition
Remember to always use Eggland's Best eggs in all of your recipes. Learn why it's always the healthy choice.
Learn More
Information per Serving

| | |
| --- | --- |
| Serving Size | 4 |
| Calories | 290 |
| Fat | 17.2g |
| Saturated Fat | 8.1g |
| Cholesterol | 224mg |
| Sodium | 1336mg |
| Carbohydrates | 16.2g |
| Dietary Fiber | 3.3g |
| Protein | 20.1g |