Bacon, Egg and Cheese Braid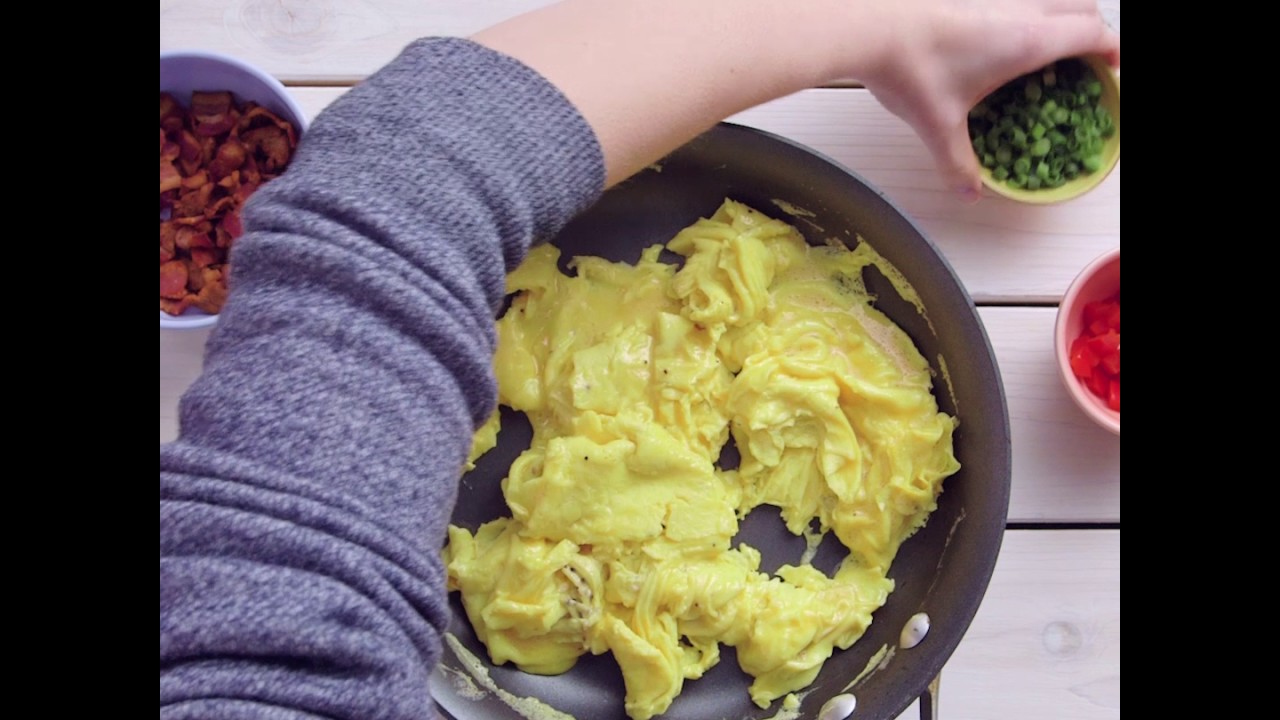 Ingredients
6 slices bacon, cut into 1-inch pieces
6 Eggland's Best eggs (large), slightly beaten
1/4 teaspoon salt
1/4 teaspoon ground pepper
1/4 cup chopped green onions
1/4 cup chopped red bell pepper
2 cups Original Bisquick™ mix
3 oz cream cheese, softened
1/4 cup cold butter
1/3 cup milk
2 cups shredded Colby-Monterey Jack cheese
Preparation
Heat oven to 400°F.
In 10-inch nonstick skillet, cook bacon until crisp. Remove bacon from skillet to paper towel. Reserve 1 tablespoon bacon drippings in pan.
In medium bowl, beat eggs, salt and pepper. Add eggs to skillet; cook over medium-high heat, stirring occasionally, until eggs are set but moist. Remove from heat.
Stir in 3 tablespoons of the green onions and the bell pepper until well mixed. Set aside.
Place Bisquick™ mix in large bowl. Using pastry blender or fork, cut in cream cheese and butter until crumbly.
Stir in milk until dough forms. Place dough on work surface sprinkled with Bisquick™ mix; roll to coat. Knead 8 to 10 times.
Using rolling pin, roll dough into 12x10-inch rectangle. Carefully transfer to large ungreased cookie sheet.
Spoon egg mixture in 4-inch strip down center of dough. Top with 1/2 cup of the bacon and 1 cup of the cheese.
With a sharp knife, make cuts 1 inch apart on long sides of dough rectangle to within 1/4 inch of filling. Fold strips over filling to within 1/2 inch of center, overlapping strips.
Bake 15 to 20 minutes or until golden brown.
Sprinkle with remaining bacon and 1 cup cheese. Bake 2 to 3 minutes longer or until cheese is melted.
Sprinkle with remaining 1 tablespoon green onions. Cool 5 minutes before serving.
Nutrition
Remember to always use Eggland's Best eggs in all of your recipes. Learn why it's always the healthy choice.
Learn More
Information per Serving

| | |
| --- | --- |
| Serving Size | 1 serving |
| Calories | 410 |
| Fat | 30 g |
| Saturated Fat | 15 g |
| Cholesterol | 195 mg |
| Sodium | 840 mg |
| Carbohydrates | 20 g |
| Protein | 16 g |