If you prefer set yolks, go ahead and cook the eggs until hard boiled!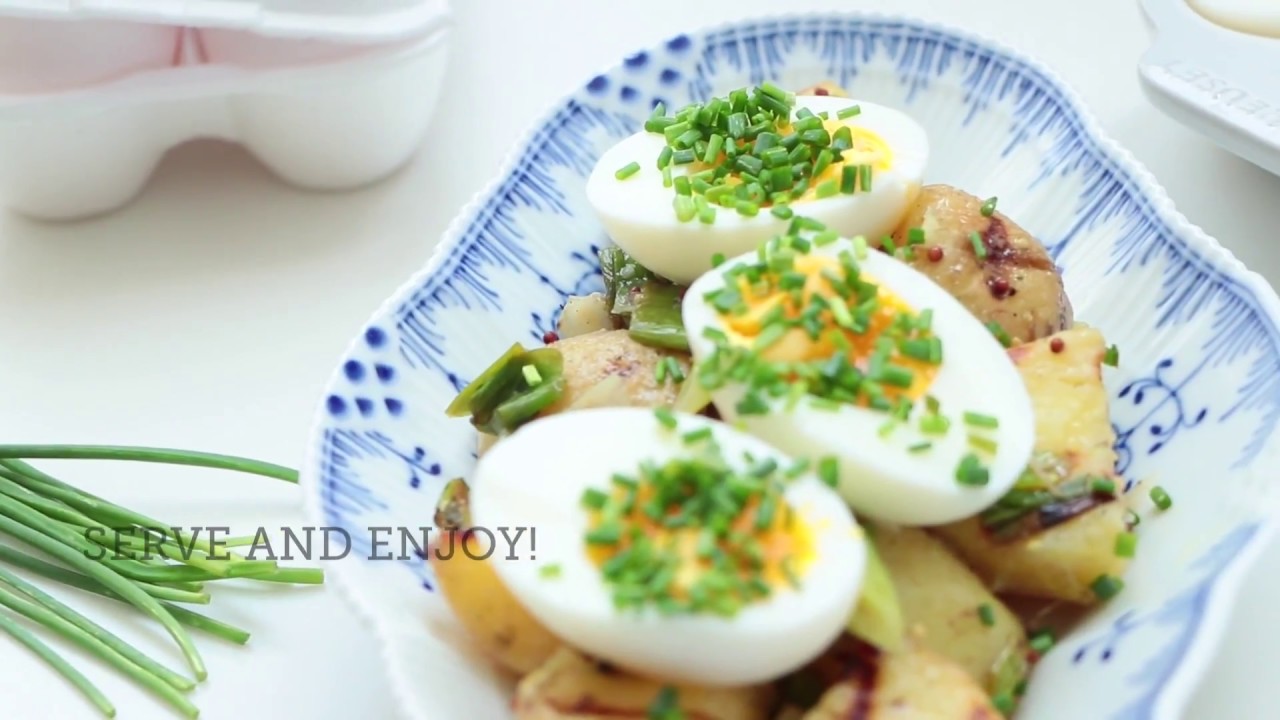 Ingredients
1 pound baby new potatoes, washed
2 tablespoons oil
Salt and pepper to taste
4 scallions, washed
Basil, chives, or cilantro, to taste as a garnish
Dressing
Juice of 1 lemon
¼ cup oil
Pinch of salt
½ teaspoon black pepper
1 clove garlic, grated
1 tablespoon whole grain mustard
Preparation
Place potatoes in a large pot, cover with water, bring to a boil and cook until just tender. About 15 minutes.
Cut the potatoes in half, coat and oil and season with salt and pepper. Do the same with the scallions
Place on grill and grill about 5 minutes per side. Place the scallions on the grill and let them cook for about 3 minutes
Meanwhile, bring a pot of water to a boil and add room temperature eggs, cooking for 7 minutes. Remove immediately and submerge in an ice bath.
Combine dressing ingredients.
Slice grilled scallions
In a bowl, toss together potatoes, sliced scallions, and dressing.
Serve on a platter and top with herbs and halved soft-boiled eggs.
Nutrition
Remember to always use Eggland's Best eggs in all of your recipes. Learn why it's always the healthy choice.
Learn More
Information per Serving

| | |
| --- | --- |
| Serving Size | 1 |
| Calories | 187 |
| Fat | 12 g |
| Saturated Fat | 2 g |
| Cholesterol | 117 mg |
| Sodium | 82 mg |
| Carbohydrates | 14 g |
| Dietary Fiber | 1 g |
| Protein | 6 g |