Revamp your classic Crème Brûlée with Irish Cream!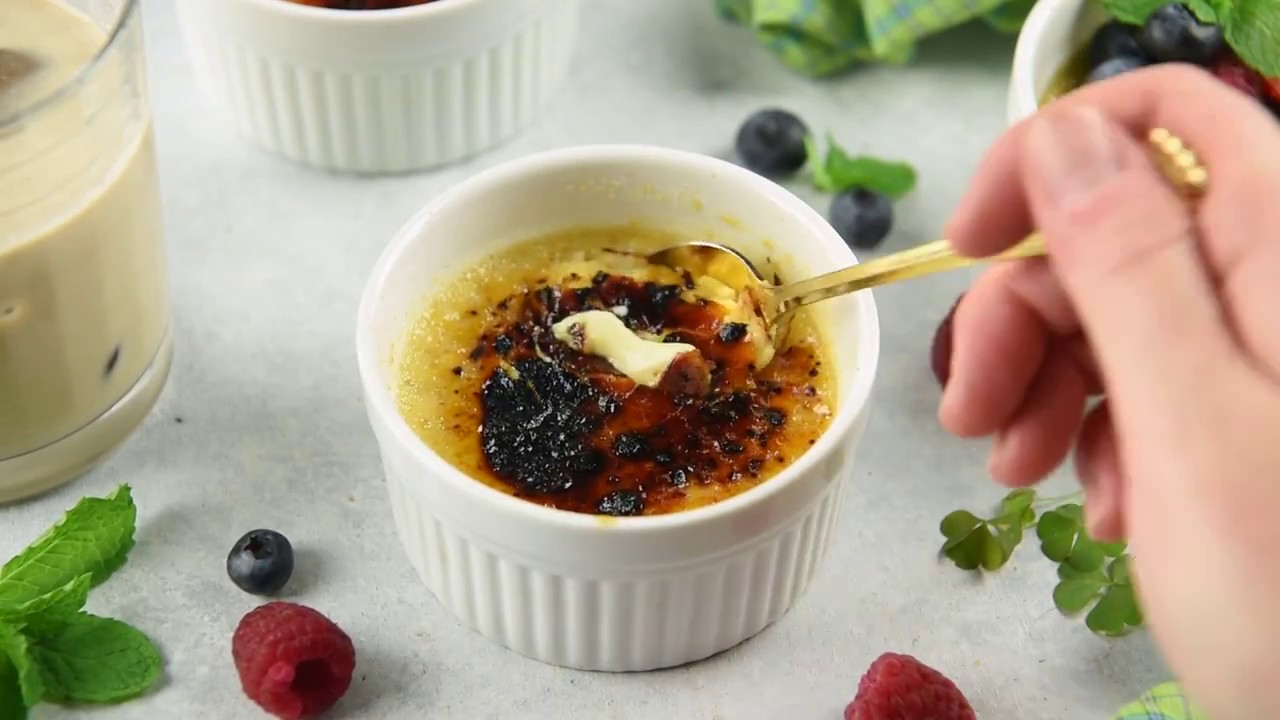 Ingredients
1 cup heavy cream
3 large Eggland's Best Egg yolks
¼ cup Irish cream
2 tablespoons + 3 teaspoons granulated sugar, separated
1 teaspoon vanilla extract
Preparation
Preheat oven to 325° F
In a small saucepan, combine cream and sugar and cook over low heat just until simmering. Allow cooling for a few minutes.
In a bowl, combine egg yolks, Irish cream, and vanilla. Whisk until well combined.
Slowly add ⅓ of the warm cream mixture to temper the eggs, then add the rest and whisk well.
Divide between 3 6-ounce ramekins and place ramekins in a baking pan. Fill the pan with boiling water halfway up the sides of the ramekins.
Bake for 40-45 minutes until centers are barely set. Cool until touchable, then refrigerate for 3-4 hours.
When ready to serve, top each custard with a teaspoon of sugar, turning the ramekin to create an even, thin layer.
Using a kitchen torch, melt and caramelize the sugar until browned to the desired color. Cool 5 minutes before serving; serve within two hours.
If you don't have a kitchen torch, simply place the ramekins under a high broiler, 2-3 inches from the heat source, for 4-5 minutes until the sugar has caramelized.
Nutrition
Remember to always use Eggland's Best eggs in all of your recipes. Learn why it's always the healthy choice.
Learn More
Information per Serving

| | |
| --- | --- |
| Serving Size | 1 |
| Calories | 276 |
| Fat | 21 g |
| Saturated Fat | 12 g |
| Cholesterol | 265 mg |
| Sodium | 30 mg |
| Carbohydrates | 18 g |
| Dietary Fiber | 0 g |
| Protein | 4 g |