Stracciatella – Italian Egg Drop Soup
Stracciatella is a traditional Italian egg drop soup. Try this with fresh spinach, or for a more hearty soup, add cooked egg noodles!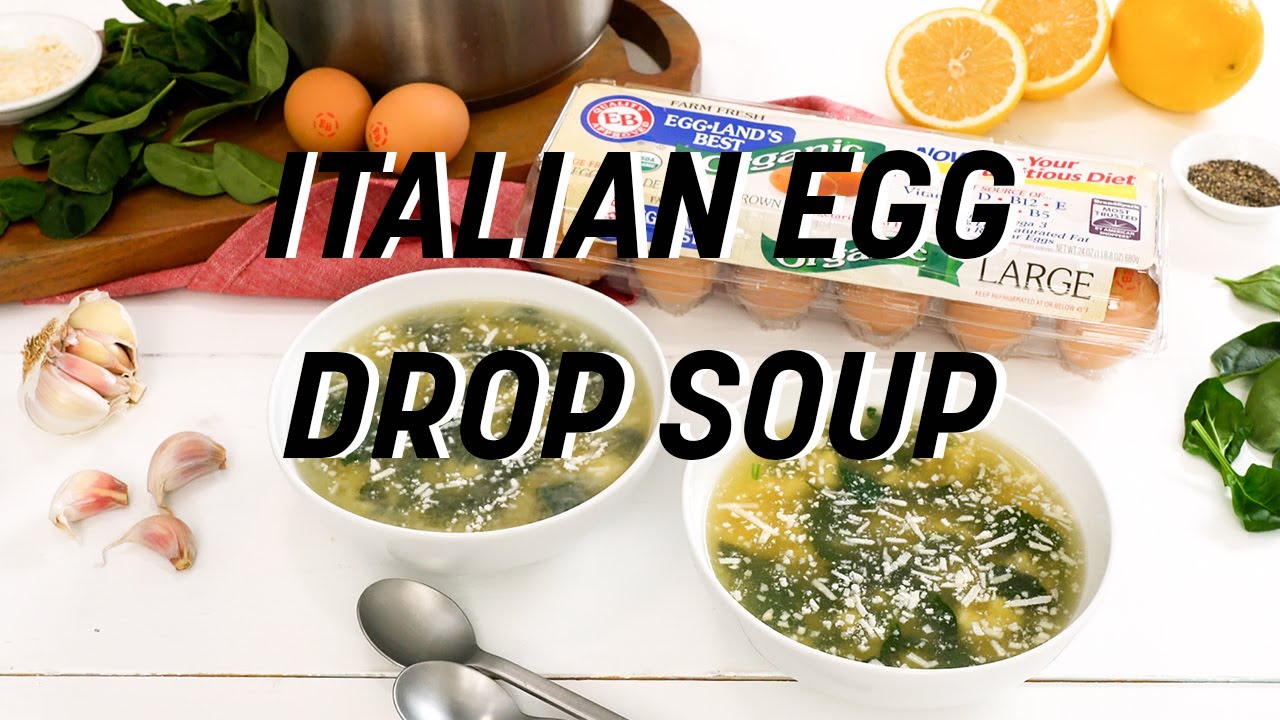 Ingredients
3 Eggland's Best eggs

6 cups low-sodium chicken broth

2 cloves garlic, minced

Zest & juice from 1/2 lemon

2 cups fresh spinach, chopped

1/3 cup parmesan cheese, grated (plus more for garnish, if desired)

1 pinch salt

1 pinch pepper
Preparation
Chop fresh spinach and set aside.
Whisk eggs, salt, pepper and parmesan cheese together and set aside.
Bring chicken broth, lemon juice, lemon zest and garlic to a boil; add chopped spinach and mix to incorporate.
When broth is boiling, add eggs in a steady, slow stream, whisking broth rapidly to break eggs up as they are incorporated into the broth.
When all eggs are blended with broth, reduce heat to a simmer and cook for an additional 2-3 minutes.
Serve immediately; garnish with additional parmesan cheese if desired.
Nutrition
Remember to always use Eggland's Best eggs in all of your recipes. Learn why it's always the healthy choice.
Learn More
Information per Serving

| | |
| --- | --- |
| Serving Size | 1 Serving |
| Calories | 105 |
| Fat | 3g |
| Saturated Fat | 3g |
| Cholesterol | 91mg |
| Sodium | 639mg |
| Carbohydrates | 3g |
| Dietary Fiber | trace |
| Protein | 16g |