Rich & smooth bitter sweet chocolate custards which use simple ingredients like egg yolks, milk, cream and sugar.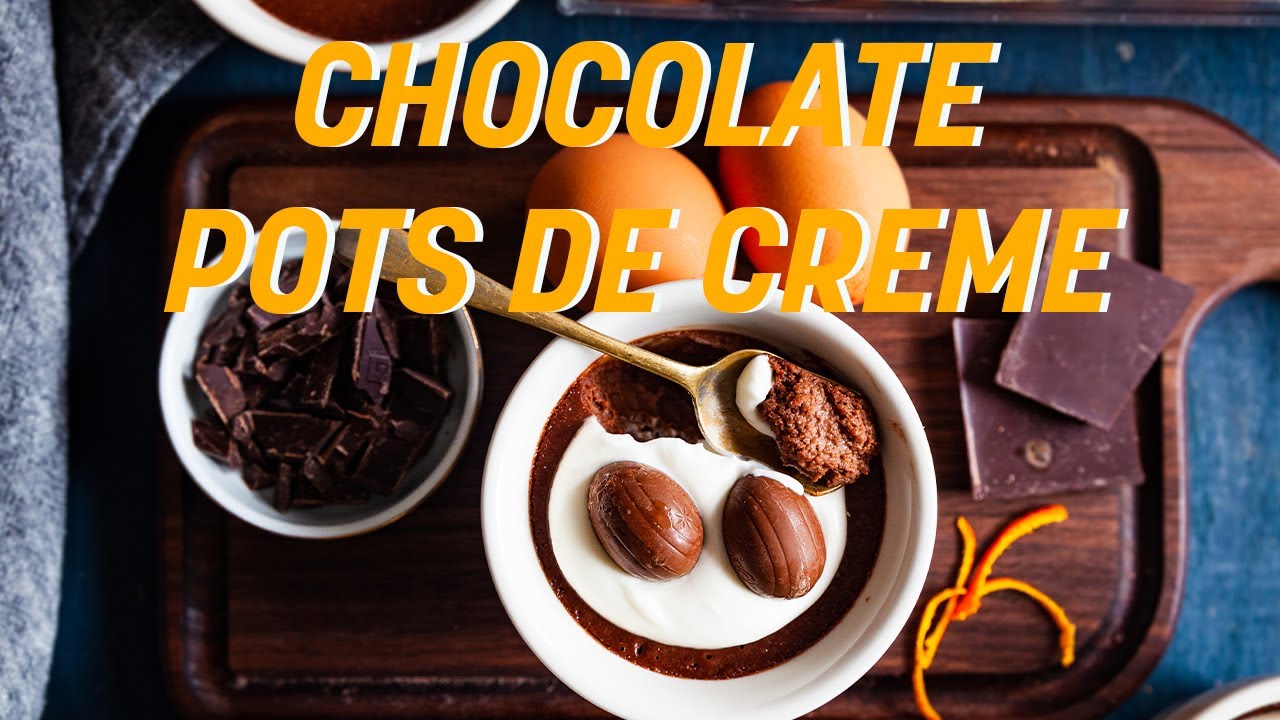 Ingredients
2 cups whipping cream
1/2 cup milk
6 ounces bittersweet (70%) chocolate, chopped
6 Eggland's Best eggs, large, yolks only
1/2 cup sugar
Orange zest
Whipped cream
Easter candy eggs
Preparation
Preheat oven to 300°F.
Bring cream and milk just to simmer in a heavy medium saucepan over medium heat.
Remove from heat and add chocolate; whisk until melted and smooth.
Whisk yolks and sugar in a large bowl to blend. Mix the orange zest. Gradually whisk in the hot chocolate mixture that we made earlier. Strain mixture into another bowl.
Cool 10 minutes, skimming any foam from the surface.
Divide custard mixture among six 3/4-cup ramekins. Place in a large baking pan.
Add enough hot water to the pan to come 1/3rd level up sides of cups.
Bake until custards are set but centers still move slightly when gently shaken about 55 minutes.
Remove from water.
Chill custards until cold, about 3 hours.
Top with whipped cream & candy eggs. Serve.
Recipe Notes: Can be made up to 2 days in advance.
Nutrition
Remember to always use Eggland's Best eggs in all of your recipes. Learn why it's always the healthy choice.
Learn More
Information per Serving

| | |
| --- | --- |
| Serving Size | 6 |
| Calories | 520 |
| Fat | 38g |
| Saturated Fat | 21g |
| Cholesterol | 461mg |
| Sodium | 55.2mg |
| Carbohydrates | 26g |
| Dietary Fiber | 0g |
| Protein | 7g |